Cool but not cold – this is the best way to describe the classic "Black & White" furnishing style. The fact is: living in black and white will probably never go out of fashion.
Both in the bedroom and the living area, the black & white look is minimalist and timelessly beautiful – and the kitchen can also be furnished in this style. White floors, black and white striped wallpaper or upholstery covers in zebra design: you can create a strong effect with a few highlights. I've put together a few pieces of furniture that you can use to realise your "Black & White" furnishing ideas.
Dune landscape
Is it an armchair or rather a lounge? French designer Stephanie Marin tries to combine design, comfort and dreams in her furniture. With the "Dune" series, she has created a seating or lounging landscape that can be arranged individually. The various pieces of furniture are made of different soft foam layers and invite you to read, sit or just dream.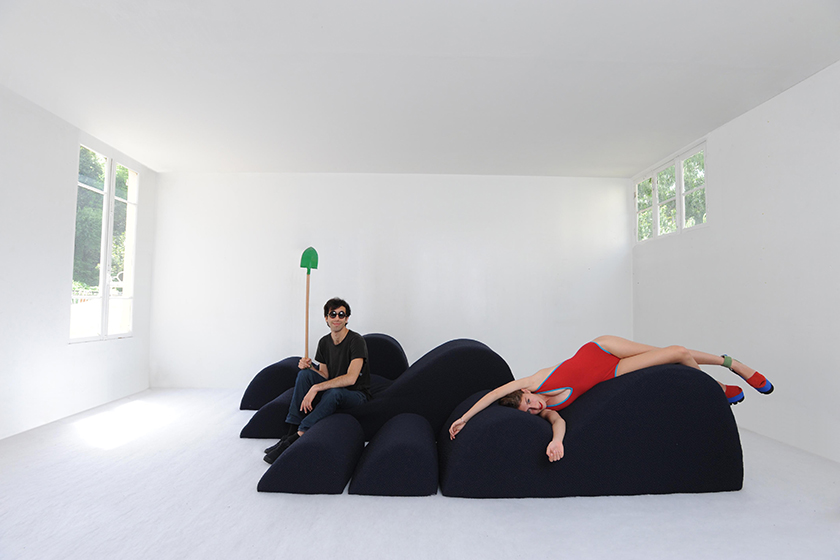 Ring for ring
The "Babel" column table comes from the Swedish design company Bla Station. The individual panes are 9.5 centimetres high, are made of compression-moulded birch and can be stacked on top of each other as desired. "Babel" by designer Fredrik Mattson can be used in various areas, for example as a small coffee table or as a high table. But not only the height is variable, the table top is also available in three different sizes.
Flooring
The feel of natural wood, combined with the advantages of a classic laminate floor, that's what the Natural Touch series from Kaindl promises. The "Palena Oak" laminate flooring perfectly matches the Black&White furnishing style and is available in five different plank formats.
Classically elegant
Designer Eileen Gray designed the "Lota" sofa back in 1924. The black and white seating furniture consists of an upholstered beech frame with a spring core. The side boxes stand on castors and have a high-gloss finish. You can choose between fabric or leather for the upholstery of this classic from Classicon.
Flower Power
The "Flower" bench was designed in 2001. With its slender centre and leaf-like seat forms, the piece of furniture is reminiscent of a clover leaf or a three-leaved blossom. The body of the bench consists of an MDF core board and the upholstery of polyurethane foam. "Flower" is suitable for at least three people and is available from Vitra.
Zebra look
Last but not least, I would like to introduce you to the wallpaper "Vertigo" by the company ferm Living. With this wallpaper your own four walls will get the right Black&White-Look. The wallpaper in zebra-stripe design is available in the dimensions 10.05 x 0.53 meters.
Interested in further lifestyle articles? Click here!