planet75 lives from its exciting, informative and above all diverse stories. For this it needs experts in their respective fields. I am therefore very happy to be able to count on the support of my small but excellent team. Thank you!
You think you could also provide interesting content? I am always looking for committed and creative minds. So just send me an email and tell me something about you and your ideas.
The planet75 team
Annika:
Since the end of 2016, Annika has been strengthening the planet75 team. Born in Salzburg, she is currently studying Journalism and Media Management at the University of Applied Sciences in Vienna and is interested in all kinds of cultural topics. Dance, art, music – Annika knows all about it. Apart from that she enjoys student life to the full. Who could blame her!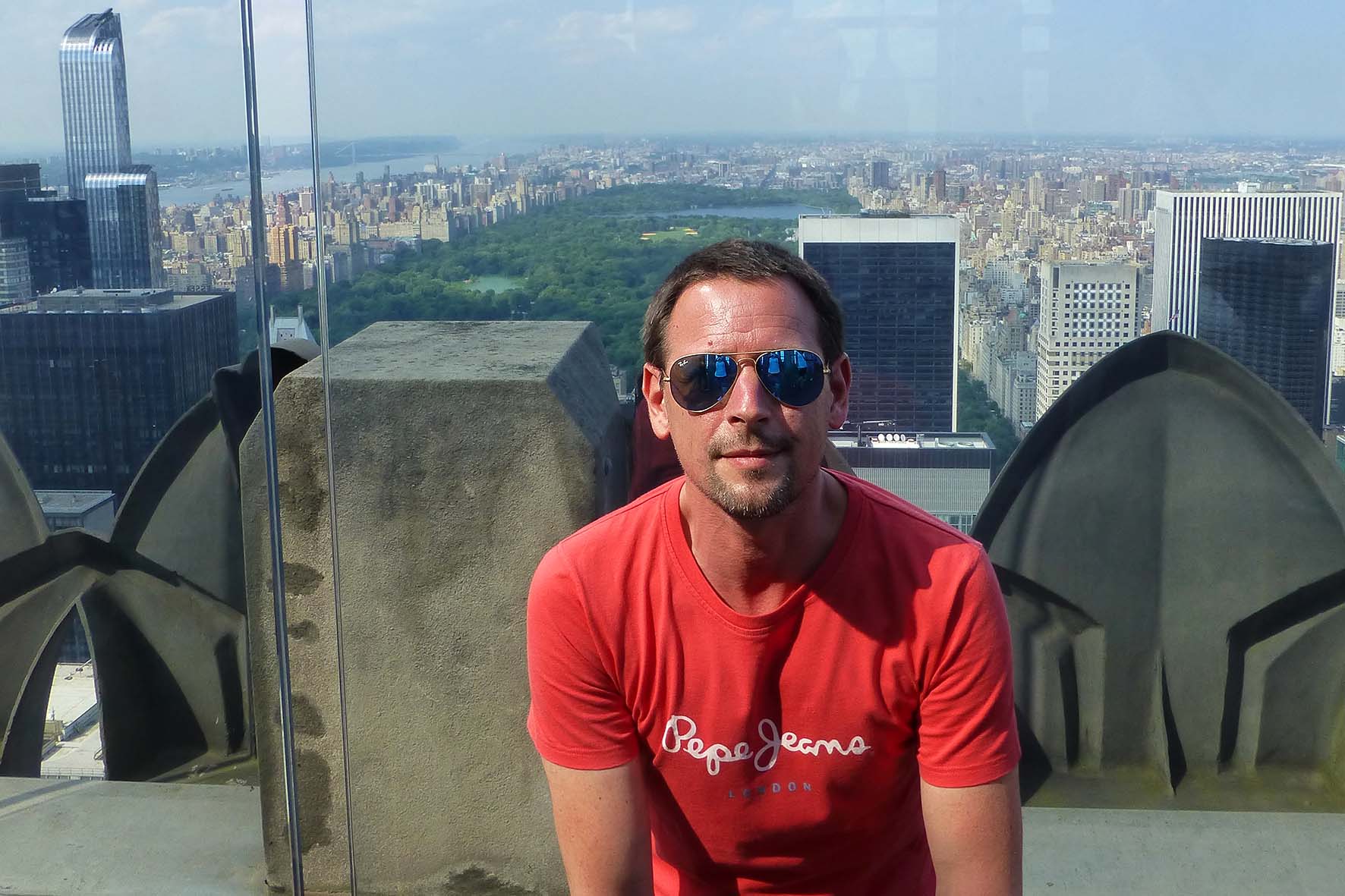 Mario:
For 15 years Mario was travelling the world as an Austrian sports journalist and experienced the greatest and also the less beautiful places on our planet first hand. Traveling is and remains his great passion! On planet75 he brings exotic, unique and also famous places closer and presents secret tips for a perfect holiday. Among his favourite places are: New York City, Melbourne, San Francisco, Sevilla, Barcelona, Indian Ocean (Maldives, Mauritius), Spain (Andalusia), United Arab Emirates (Saadiyat Island, Qasr al Sarab) as well as the Wörthersee in Carinthia.
Barbara:
Whether rain or shine – Barbara is outdoors at every opportunity. Grippy limestone, crisp trails and untouched powder snow make the heart of the outdoor enthusiast beat faster. She also loves to discover foreign countries on foot or by bike and finds lots of places and motives for another passion: photography. But sometimes the camera just stays in the rucksack, because as an Astrid Lindgren fan she thinks it's just like the author: after all, "you still have to have time to just sit there and look ahead".
Miriam:
Salzburg, Upper Austria, Vienna, Kufstein, Portugal: as often as Miriam changes her place of residence, she loves to meet new people. This is also her main intention when travelling. The rest of her time she devotes to her great passion of music. She organizes events, plays guitar and bass, moderates at Radiofabrik, secretly appears in Trackshittaz videos and writes about the local music scene on her blog HOAMAT HEROES.
Laura:
Born in Vienna, she studies law and journalism at two different universities, which – as she says herself – can sometimes be quite stressful. The 18-year-old fills up the small remainders of her free time with reading. From non-fiction books to adventure novels and short stories: Laura simply reads everything she can get her hands on. Much to the delight of planet75 and, of course, you, as it gives her lots of reading tips.
Andreas:
Andreas has been fascinated by the Spanish/Latin American culture not only since his studies of the Spanish language. As a nutritional physiologist he has the culinary in his "stomach" and the cultural/architectural/natural characteristics of these countries in his heart. Whether equipped with an analogue 35 mm camera or a single-lens reflex camera – on his travels he tries to capture, absorb and record exactly this special attitude towards life. Special moments and nutritional tips are naturally included in his luggage.
Silvia:
The good soul of planet75 and "Zoe's Mum". The multi-tasking talent juggles not only baby bottles, but also the back office, so that the blog can constantly develop. And if that's not enough, the young mum also finds time to give the editor of planet75 helpful feedback.