Until the mid-1950s there was no particularly strong furniture tradition in Italy. But in the post-war period, home accessories "Made in Italy" suddenly caused an international sensation. Here I would like to present some Italian style products.
An icon of Italo design is the series "Up" by Gaetano Pesce from 1969, whose original version was inflatable and subsequently became a classic. The armchairs are produced and supplied by B & B Italia. The range also includes the Junior model, which is identical to the original and differs only in size. The seating furniture is all in red and is specially designed for children from three years of age. www.bebitalia.com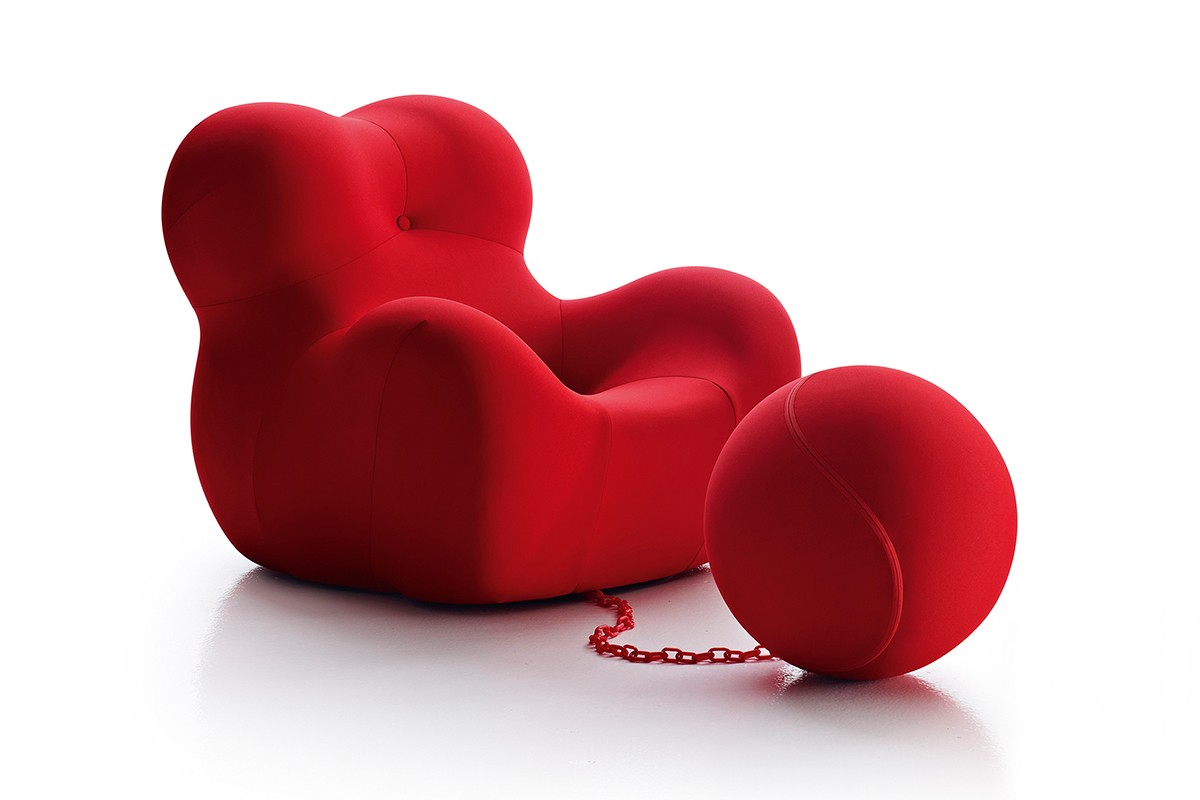 From the Italian company Foscarini comes the table lamp "Birdie". The lamp was created in 2011 by the designers Ludovica and Roberto Palomba. The shade is made of polycarbonate and is available in different colours. A small handle is installed in the stainless steel base, in which the dimmer is integrated. The "Birdie" model is also available as a floor lamp or wall lamp. www.foscarini.com
The "Passepartout" bookshelf by the Italian designer duo Rodolfo Dordoni and Giulio Cappellini dates from 1986. The body consists of either one or two frames – depending on whether the shelf is used on one or two sides. "Passepartout" is available in all possible colours and is produced by the Cappellini company. www.cappellini.com
The "Arabesco" coffee table by Carlo Mollino looks futuristic and yet timeless. The Italian designer created this piece of furniture as early as 1949, and the Zanotta company is currently producing a homage to this home furnishing accessory. The frame consists of laminated wood veneered with natural-coloured oak. The two tops are made of hardened crystal glass. www.zanotta.it
One of the most famous representatives of contemporary Italo design is Patricia Urquiola. The design for "Husk" originated from her pen. The sofa is available in two different sizes with the same depth – only the length varies. The seating furniture is available in various colours and invites you to lean back and relax. www.bebitalia.com
Interested in interior design? Click here for further styles!