The Basque Country is an international hotspot of the gastronomic scene. In no other region in the world can you find more chefs with a hood. A Basque speciality is pintxos.
What tapas are to the rest of Spain, pintxos are to the Basques. Small appetizers that are consumed standing up in the numerous bars of the city. They are accompanied by a glass of wine – the Txakoli is the most famous – or a Caña, a small beer. These bars are scattered all over Bilbao, but the most popular and traditional bars are located in the city centre or in the old town. This is true for Bilbao, as well as for Donostia-San Sebastián and Vitoria-Gasteiz. But now I would like to introduce you to some excellent pintxos bars.
Bilbao
Every bar has its speciality and so I simply recommend to proceed according to the principle "trial and error". Interesting is: Meanwhile there are also vegan pintxos, for example in the bar 'Tirauki' in the old town of Bilbao. Another place I can recommend is the 'Café Iruña', which is located at the park Jardines de Albia. It offers pintxos as well as food á la carte.
Donostia-San Sebastián
Here again I can recommend the 'Mesón Martin' and/or the 'Gandarias'. For the finer version I recommend the 'Kaskazuri' with view to the sea or the 'Tedone' on the other side of the river. In both restaurants you can order vegetarian or vegan options. Very tasty.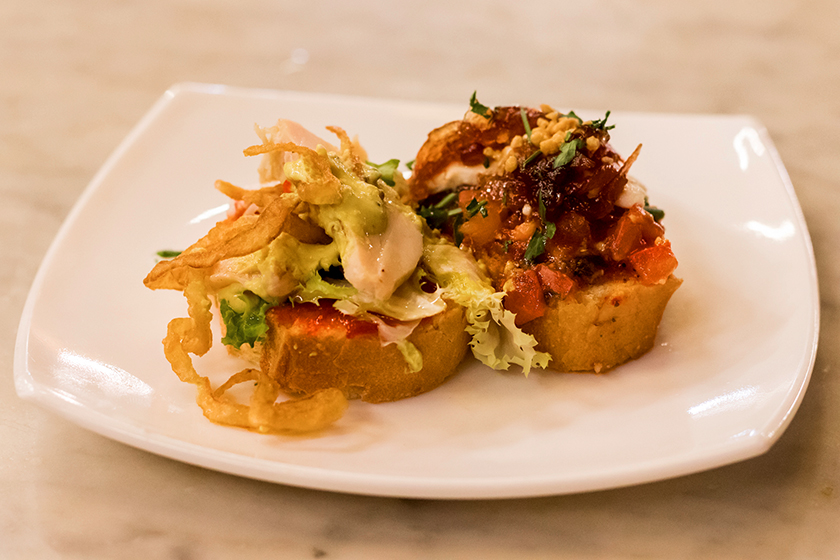 Vitoria-Gasteiz
The capital of the Autonomous Community of the Basque Country, is a little secret tip of mine. With foreign tourists still largely unknown, one finds here a large number of culinary delicacies. The 'El Portalón' trumps with its freshly prepared blood sausage. In the bar 'Bodegón Gorbea' and/or in the restaurant 'La Riojana' I recommend the delicious Bocadillos (sandwich).
In this sense,
Aupa and bon appetit
Interested in further culinary highlights? Click here!