Together with the ski school owner and hut manager Christian Zehetner, sports physician Thomas Sinnißbichler has created the "Gasteiner Bergteufel": a kind of alpine triathlon with a high fun factor.
People do not move enough. Thomas Sinnißbichler sees the consequences of the lack of physical activity in his daily practice. For the physician an intolerable condition. This is one of the reasons why Sinnißbichler created the "Gasteiner Bergteufel". The sporty summer program includes: climbing, hiking and mountain biking. Since I myself do not move enough, I was glad to be able to convince myself of the offer personally.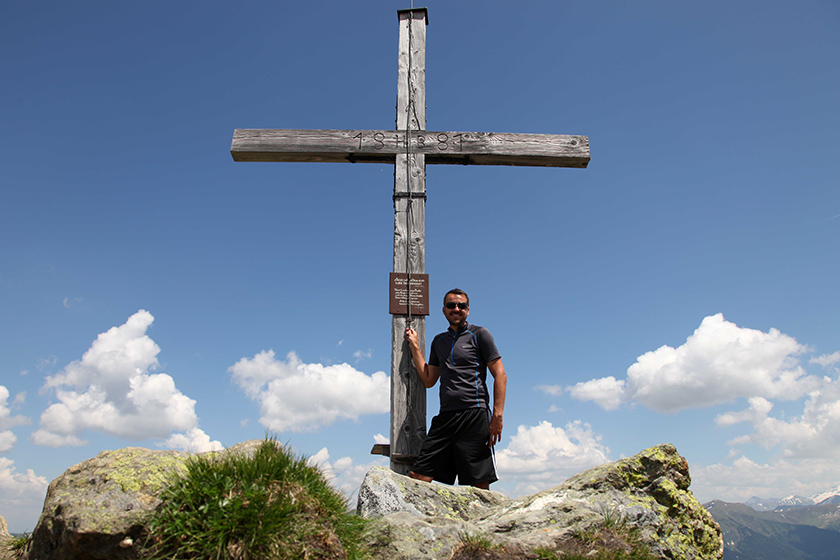 Always safely on the move
Because via ferrata are not for everyone, we practice as a group the evening before in the Funpark – a climbing garden in the centre of Bad Gastein. It's fun, but we don't really get going until the next day. We master the 600 m altitude difference uphill to the middle station of the Schlossalm cable car by mountain bike. The speed is adapted to the participants. "So that everyone has fun and stays motivated", says Sinnißbichler. The remaining 650 meters of altitude difference up to the "Kleine Scharte" we take the cable car. Our goal: the "Hirschinger" via ferrata. This is also suitable for beginners – the difficult passages can be avoided. Besides muscle power, a little courage is required, because the path leads over a short rope bridge and over the so-called Flying Fox. Once you reach the summit cross, it is time for a short rest and the obligatory souvenir photos. Afterwards, the "mountain devils" in the making will board their mountain bikes back to the hotel. Here an excellent menu is already waiting for us and strengthened for the next day, we're off to bed.
At the end a surprise is waiting for us
The next morning we start with a mountain hike. You move around, are in the fresh air and can enjoy a spectacular view. Graukogel, Sonnblick and the whole Gastein Valley are just some of the sights that spread out before me. Like the day before, a hearty snack should not be missing. "You must be strengthened for the descent," says Sinnißbichler with a smile. The good doc has a cool surprise ready: action scooters. No previous experience is required for the off-road scooters. Just stand on it, shift your weight to the rear and brake if necessary. We speed downhill briskly, and after a short period of getting used to it I hardly use the brakes anymore. The route leads us first on a gravel road, then along the road and through the centre of Bad Gastein to the hotel. There Sinnißbichler hands over the badges and certificates and afterwards we toast to an action-packed weekend. "And in winter you must definitely come again, then I'll show you the ski devil", says the sports physician.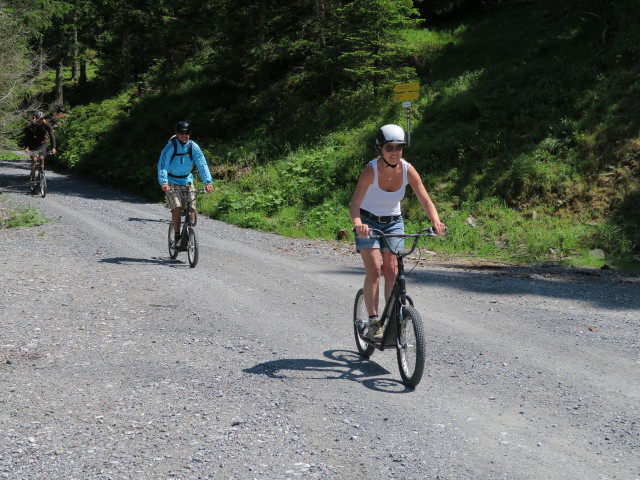 Are you an outdoor enthusiast? Click here for further articles!